Monaka Jackson
Senior Mortgage Loan Origniator - California
Make way for Monaka Jackson, certified mortgage specialist and orginiator extraordinaire. Monaka commands 16 years of experience in the home loan industry. She turns houses into homes; giving you the keys, cash, and freedom to make your decision with confidence.
Contact Monaka Today!
Cesar Cruz
Mortgage Loan Originator - California
Cesar Cruz is getting down to business to beat your expectations. Born in Nicaragua, immigrated 30 years ago, trained 20 years ago, and making homeownership dreams come true for the last 10 years, Cesar routinely goes to battle for our Members as fast as humanly possible. He speaks your language (English or Spanish) and helps you understand the ins and outs of home buying.
Contact Cesar Today!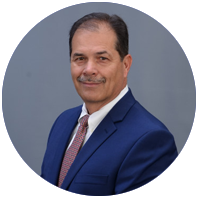 Gary Pate
Mortgage Loan Origniator - North Carolina
Gary Pate, certified mortgage specialist and pro orginiator, is ready to turn houses into homes. With 14 years of experience, Gary has the keys needed to unlock doors of opportunity, and promote healthy neighborhoods. First time buying or refinancing? Gary makes the money moving effortless and kicks the stress out of the room, so you can kick your feet up on your coffee table in your new living room.
Contact Gary Today!
John Flynn
Mortgage Loan Origniator - North Carolina
John Flynn, a home loan expert and savvy money saver, is ready to dot those "I's" and cross those "T's". Make no mistake, with over 15 years of home loan experience, Mr. Flynn is a powerhouse of know-how's fueled with a passion to provide you with the best home loan for your budget.
Contact John Today!
HOW IT WORKS
Buying or refinancing a home is a big step, so we make the process smooth. Our friendly team will be there to keep you informed and answer your many questions. If you're curious about our home buying process, check out the PDF below to give you an idea of what to expect when you apply
Documents Needed
Speed up your application, and you can earn $250* with our Fast Track Rewards!
Make sure to have these documents ready:
Property Information
Mortgage Statement (most recent month)
Home Owner Insurance (Declaration Page)
Property Tax Bill (most recent copy)
Home Owner Association dues statement (if applicable)
Income Information
Paystubs (last 30 days for all borrowers)
Most recent W2 for all borrowers (two years).

Tax Returns last two years filed and signed, required only if self-employed, commission/bonus, seasonal employment or rental income

Social security or pension (award letter (if applicable)
Alimony / child support (recorded divorce decree/ separation, if applicable)
Asset Information
Bank Statements – most recent two months. This should be official statements including all pages. Please include all Banks, Credit Unions that you have accounts with. (Besides Excite Credit Union)
401k / Retirement Statements (most recent two months)

401k (plan document regarding withdrawal eligibility)
Other information (as applicable)
Additional owned properties will require property information 1-4 (see above).
Credit Explanation letter for any of the following

Gap in employment in the last 24 months
Credit inquiries in the last 120 days
Late payments made in the last 24 months
*Fast Track Rewards pays $250 if application is completed with 5 days of applying. All documents need to be received in order to recieve the reward and will be paid at the time of closing.