70 Years of Stepping Up to Better
Stepping up to better is not the latest workout craze, it's the foundation of everything we do.
Not a bank.
We're a credit union, not a bank. What's the difference? Credit unions are owned by the members, not a bunch of faceless shareholders. The products we offer and the service we provide is founded with idea that people matter most.
Credit Unions VS. Traditional Banks
With so much information about credit unions and banks, it's easy to get confused about what financial institution is right for you. Check out how credit unions are better than banks.
Credit Unions
Not-For-Profit

: Yes

Member Owned

: Yes

NCUA insures up to $250,000 per account

: Yes

Lower Rates and Fees

: Yes

30,000 Surcharge-Free ATMs

: Yes
Traditional Banks
For Profit

: No

Answers to Shareholders

FDIC insures up to $250,000 per account

Higher Rates and Fees

55,000+ Fee ATMs
We Heart Our Neighbors
Because our members control our business decisions, the community benefits. We live where we work. We know the mailman, the baristas, the bus drivers, and our neighbors. This is important because to support our community, we need to know it.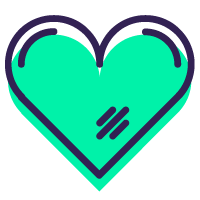 Products You Need, Service You Can Love.
The loans, credit cards and products that we offer our members are designed to be a step up for all. Whether you're a business owner, a student, a newbie to saving, buying a new car or building your wealth, we're here with products you'll need on your journey. And our team is on-call every weekday to answer questions, have a chat and help you get what you need.
By You. Near You. For You.
We are incredibly proud of our community, so we invest in it. We partner with organizations that are serving our neighbors, especially those most vulnerable. In tough times, we need to rely on each other, and we take that very serious.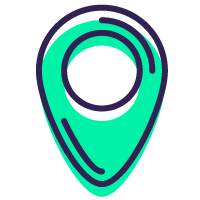 Want To Learn More?
Get in touch! You can call us at 800.232.8669 every Monday through Friday from 9 AM to 5 PM. You can also wander around our website to get to know us and what we offer.